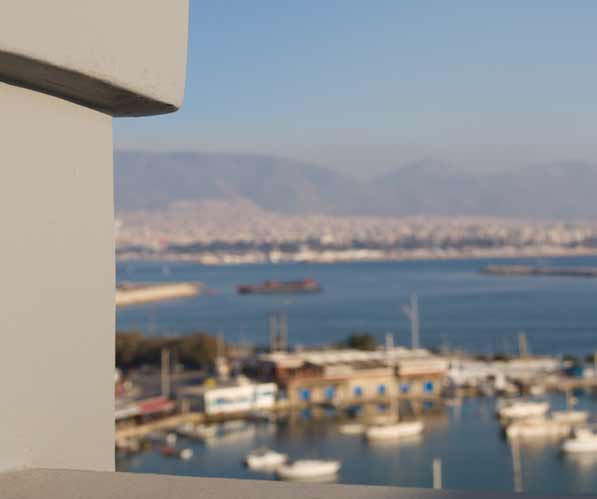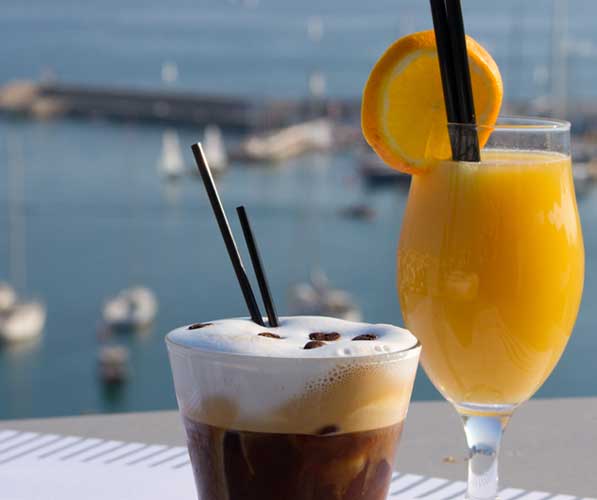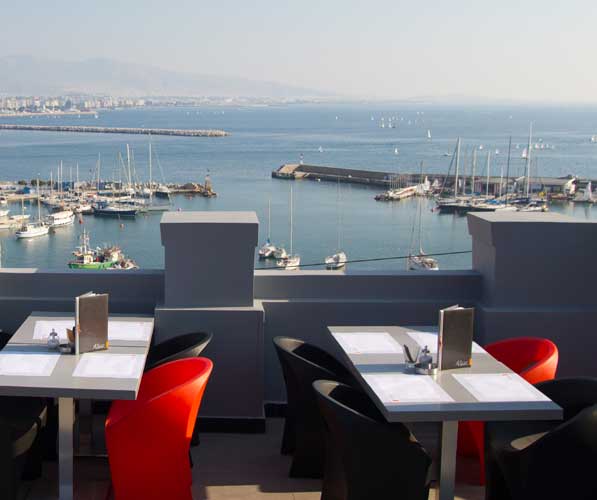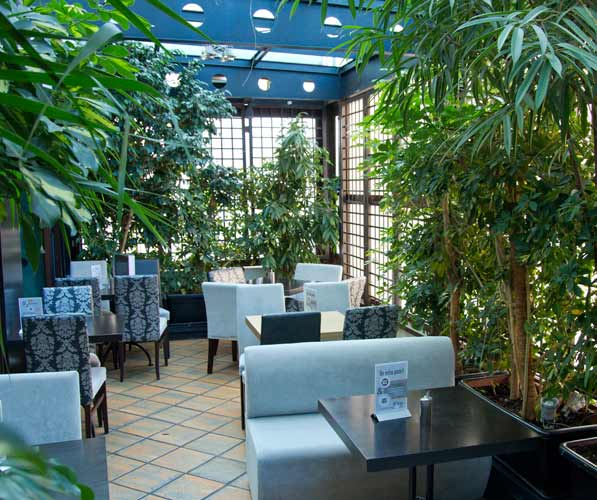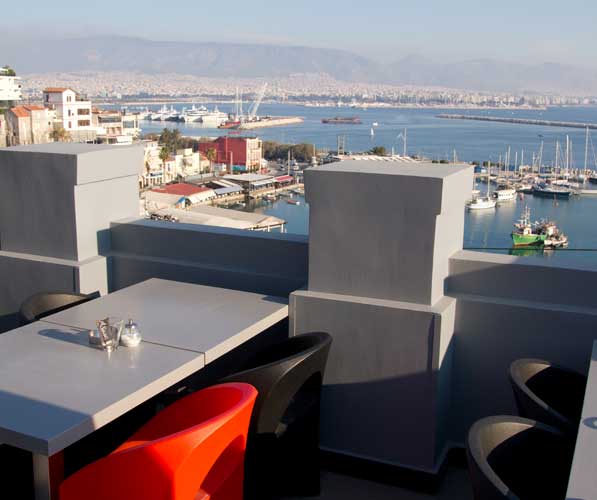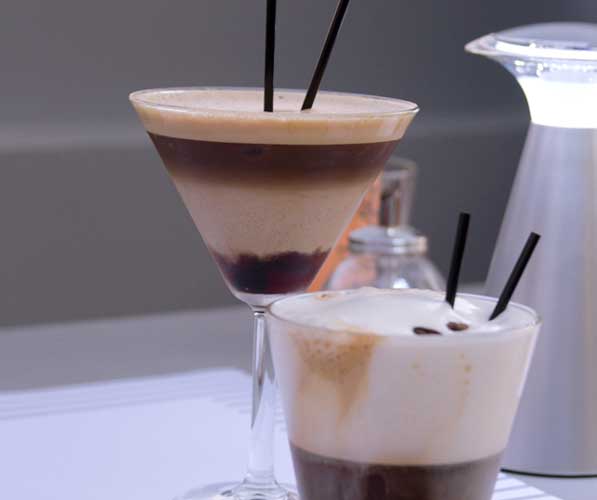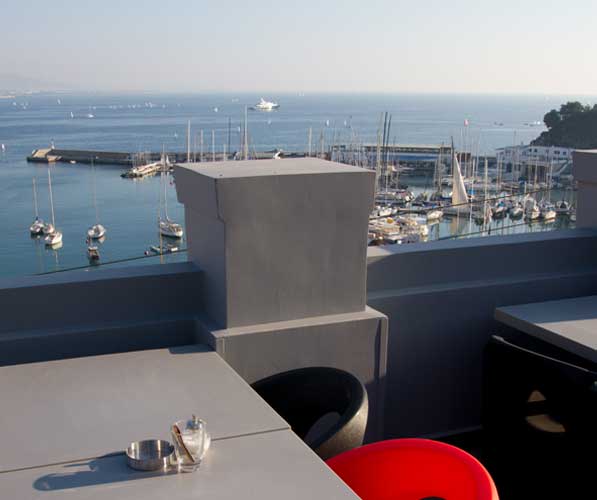 La Terrasse - Αtrium
From "La Terrasse "of Adonis Kastella you have the feeling of flying all over the sea. Through the building's unique features full of elegance you can see Mikrolimano with its sailing boats moored nicely arranged in a half-circle shape. Your eyes are then lost in the breathtaking view of the endless blue colors up to Aegina island and even further.

In Nea Smyrni the full of trees and plants green landscape of atrium has a glass ceiling and it is the most suitable corner for private conversations in the sounds of soft relaxing music.
It is unique for every occasion but especially for the rainy days when the rain drops bounce on the glass roof giving you the feeling of walking in the jungle.